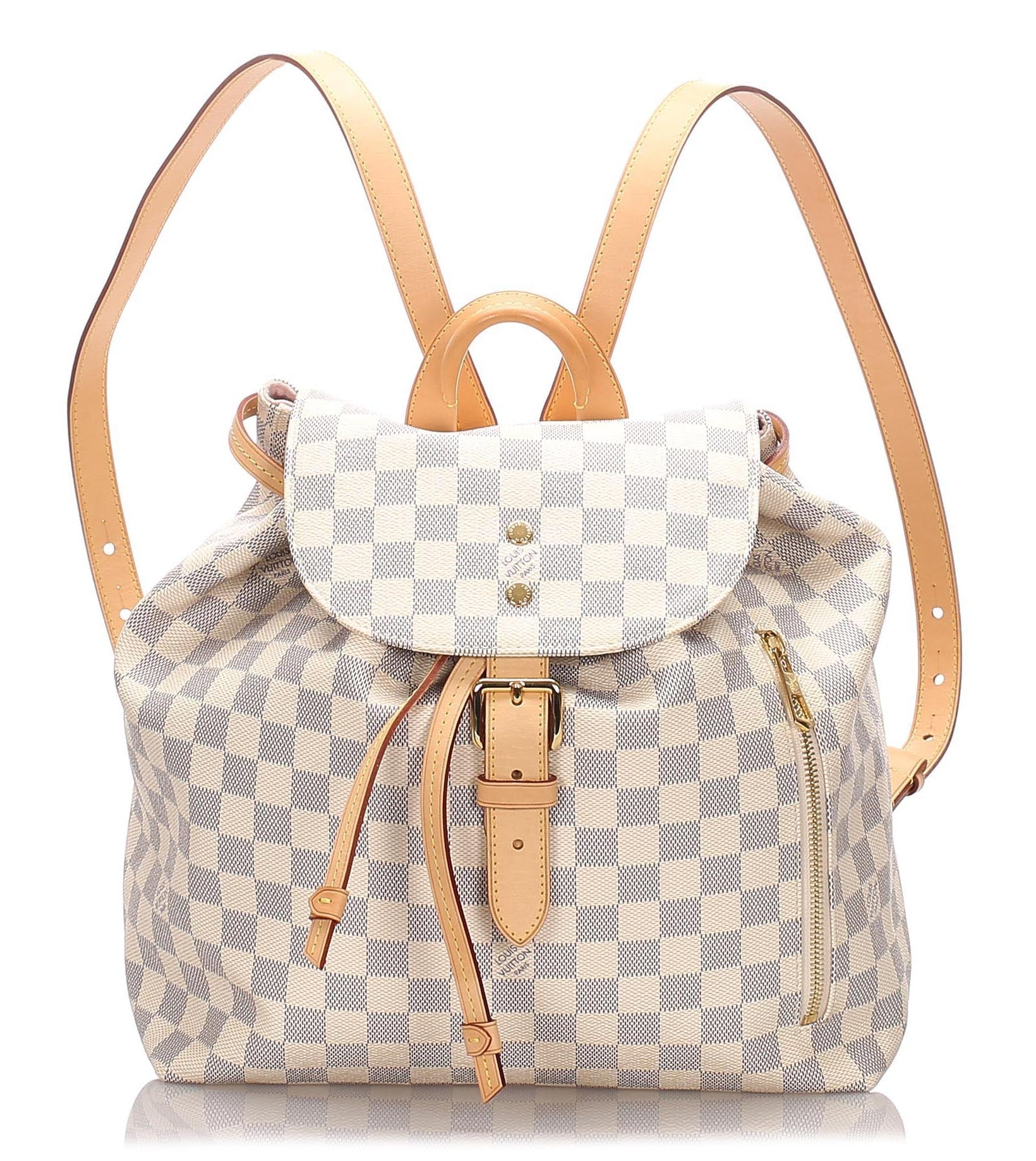 For those seeking the epitome of luxury in a backpack, the Louis Vuitton Sperone is a compelling choice that stands out for its impeccable design and impressive functionality.
Design (5/5)
The design of the Louis Vuitton Sperone backpack is nothing short of iconic. Adorned with the timeless LV monogram canvas, this backpack is an instant fashion statement. The monogram canvas is artfully complemented by high-quality leather trim and elegant gold-tone hardware. It's a design that seamlessly transitions from casual to formal settings, making it versatile for various occasions.
Quality (4.5/5)
Louis Vuitton is renowned for its craftsmanship, and the Sperone backpack lives up to that reputation. The materials used in its construction are of the highest quality, ensuring durability and longevity. The attention to detail in the stitching and overall construction is impeccable. However, as with any luxury item, it requires careful handling to maintain its pristine appearance.
Functionality (4.5/5)
One of the standout features of the Sperone backpack is its impressive functionality. It boasts a well-thought-out design with multiple pockets and compartments, both inside and out. The front zip pocket provides quick access to essentials, while the roomy interior can accommodate a surprising amount of belongings. This makes it an excellent choice for daily use, as well as for travel. The adjustable shoulder straps ensure comfort, and the top handle adds convenience when carrying it by hand.
Versatility (4/5)
The Sperone backpack's versatility is one of its strong suits. Whether you're headed to the office, embarking on a weekend getaway, or attending a formal event, this backpack complements a wide range of outfits and occasions. It's a stylish accessory that can easily elevate your entire look.
Price (3/5)
While the Louis Vuitton Sperone is undeniably a luxury item, its price point reflects that status. It's an investment piece that may not be within everyone's budget. However, for those who appreciate high-end fashion and craftsmanship, the Sperone offers value in terms of quality and style.
Conclusion
In conclusion, the Louis Vuitton Sperone backpack is a testament to the brand's commitment to luxury and functionality. Its timeless design, exceptional craftsmanship, and practical features make it a worthwhile addition to any fashion enthusiast's collection. While the price tag may be a consideration, for those who can afford it, the Sperone is a statement piece that blends seamlessly into the world of luxury fashion.

You can buy the Baby Louis Vuitton Sperone Here --> Click