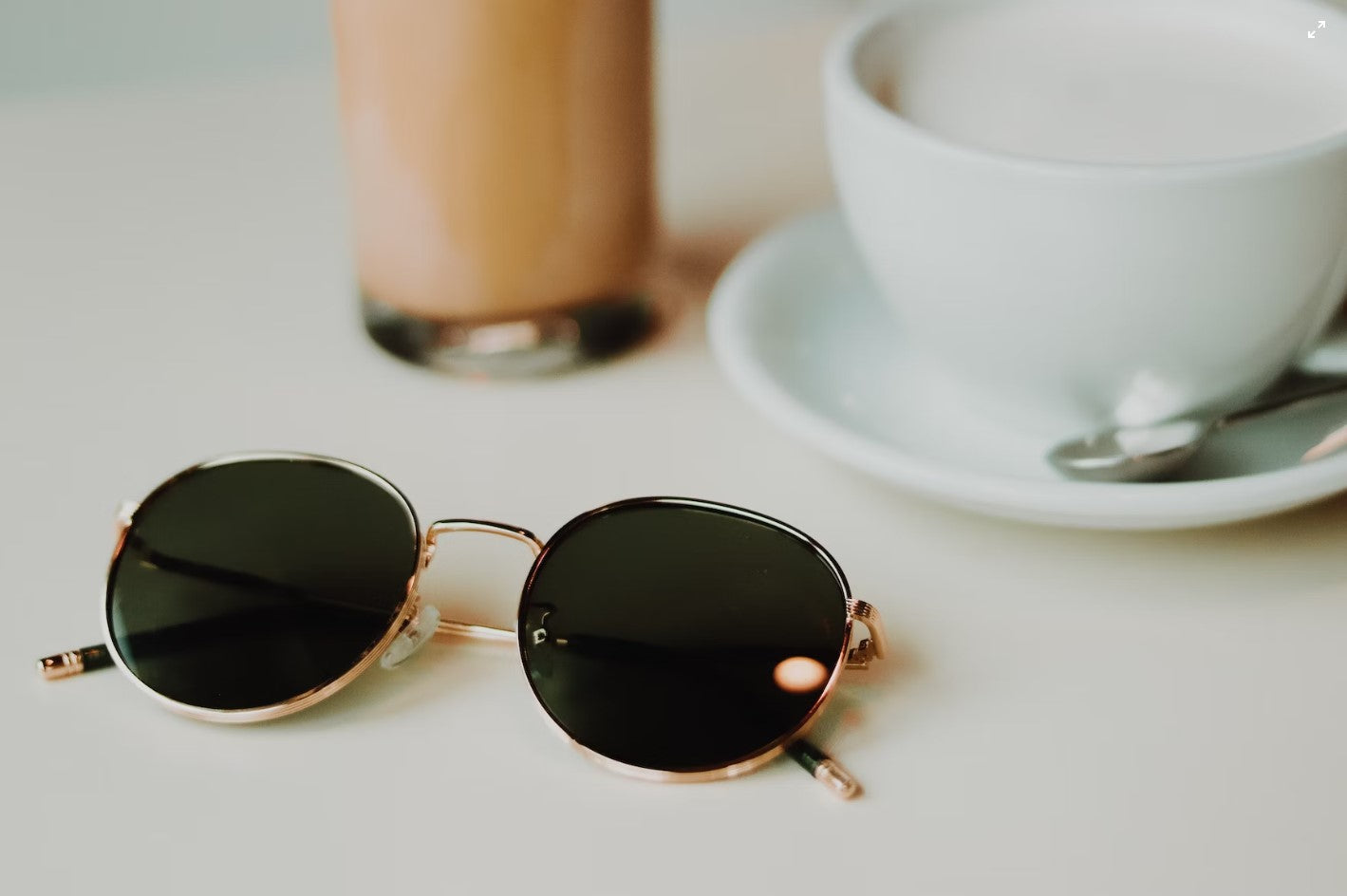 When it comes to accessorizing with flair and safeguarding our eyes from the harsh elements, sunglasses stand as an unparalleled choice. They are more than just a fashion statement; they are a vital tool for protecting our eyes from harmful ultraviolet (UV) rays and enhancing our style quotient. In this comprehensive guide, we'll delve into the world of sunglasses, exploring different styles, renowned brands, and how these trendy eyewear options shield your eyes from potential harm.
Sunglasses for Men and Women

Sunglasses for men and women offer an extensive array of styles to cater to diverse tastes. From sleek aviator sunglasses that exude a timeless charm to cat-eye sunglasses that add a touch of vintage glamor, there's something to suit everyone's personality. Men can opt for rugged and sporty designs, while women can explore elegant and chic choices. Embrace the freedom to express yourself with sunglasses that truly reflect your style and individuality.
Best Men Sunglasses --> Here
Polarized Sunglasses
Polarized sunglasses are a true game-changer in the eyewear industry. By incorporating advanced technology, these sunglasses effectively combat glare from water, snow, and shiny surfaces, providing unmatched visual clarity. Whether you're driving, participating in outdoor sports, or simply strolling on a sunny day, polarized sunglasses offer a remarkable experience that enhances your vision while reducing eye strain.
Best Polarized Sunglasses ---> Here
UV Protection
The sun emits harmful UV rays that can wreak havoc on our eyes. Wearing sunglasses with proper UV protection is non-negotiable for maintaining long-term eye health. UV protection sunglasses shield our delicate eyes from UVA and UVB rays, preventing the risk of eye conditions like cataracts, macular degeneration, and even skin cancer around the eyes. Investing in high-quality sunglasses with adequate UV protection is an investment in your eye's well-being.
Aviator Sunglasses
Aviator sunglasses have transcended time and trends to become an iconic fashion staple. Originally designed for pilots, these sunglasses now grace the faces of fashion enthusiasts worldwide. With their distinctive teardrop shape and thin metal frames, aviator sunglasses embody both sophistication and adventure. They effortlessly complement any outfit, adding a touch of suave allure to your overall look.
Best Aviator Sunglasses ---> Here
Cat-Eye Sunglasses
Cat-eye sunglasses are a timeless favorite among fashion-forward women. These upswept frames accentuate the cheekbones and lend an air of retro glamour to any ensemble. Available in an array of colors and patterns, cat-eye sunglasses are perfect for making a bold style statement while exuding an air of femininity.
Best Cat Eye Sunglasses ---> Here
Designer Sunglasses
If luxury and exclusivity are what you seek, look no further than designer sunglasses. Renowned fashion houses craft these masterpieces with precision and artistry, blending high-quality materials with innovative designs. Owning a pair of designer sunglasses not only complements your wardrobe but also showcases your discerning taste and appreciation for craftsmanship.
Best Designer Sunglasses ---> Here
Wayfarer Sunglasses
Wayfarer sunglasses have stood the test of time, remaining a classic favorite for both men and women. Their bold and versatile silhouette complements various face shapes, making them universally appealing. With a hint of retro charm, wayfarer sunglasses effortlessly fuse vintage and modern aesthetics.
Wrap-Around Sunglasses
For those seeking full coverage and maximum protection, wrap-around sunglasses are the answer. These sunglasses curve around your face, minimizing peripheral light and shielding your eyes from all angles. Ideal for outdoor enthusiasts and adventure seekers, wrap-around sunglasses ensure your eyes are safe from the elements.
Prescription Sunglasses
If you wear prescription glasses, there's no need to compromise on eye protection or style. Prescription sunglasses offer the perfect solution by combining vision correction with UV protection. Available in various frame designs and lens options, you can now embrace the outdoors without sacrificing clarity or fashion.
Conclusion
Sunglasses are much more than just a fashion accessory; they are a crucial investment in eye health and a way to express your unique style. From the enduring charm of aviators to the elegance of cat-eye sunglasses, there's a perfect pair for every personality and occasion. Remember to prioritize UV protection and consider the benefits of polarized lenses for enhanced visual comfort. With this comprehensive guide at your disposal, you're now equipped to make informed decisions about selecting the perfect sunglasses that protect your eyes while elevating your style. Embrace the world of sunglasses, and let your eyes sparkle with both sophistication and safety.